Working together.
Powering positive change.
The Foundation for Community Development and Empowerment builds local capacity to lead community change in rural East Africa.
grassroots partners since 2012
funds that directly support our programs
people impacted by our partnerships last year
Empowering Women in Uganda
GRASSROOTS PARTNER: Community Hope Development Foundation (CHDF)
Our grassroots partner, Community Hope Development Foundation, is empowering young mothers with business skills through FCDE's Small Business Initiative.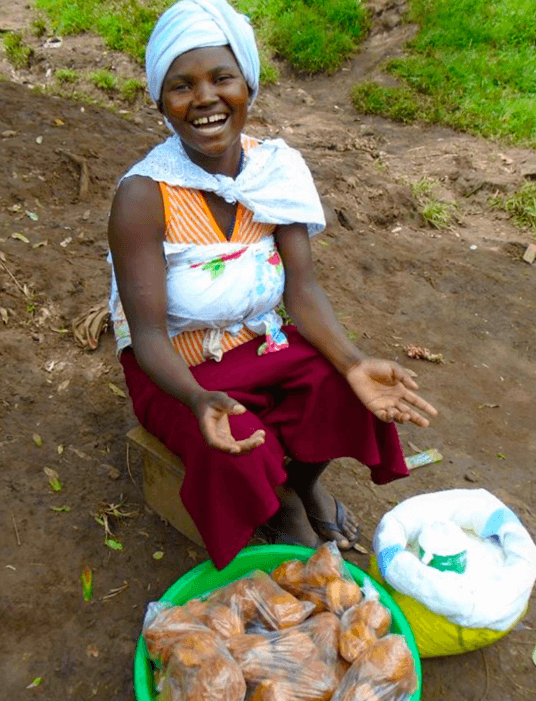 Announcements
Work with FCDE
We are thrilled to announce a new position at FCDE to lead our grantmaking partnership with Confluence Institute! We're hiring a Partnership Grants Program Director responsible for managing grants and targeting technical support to a nascent network of community-based, Ugandan partner organizations that focus on climate resilience and livelihoods.
Partnership Grants Program Director
The Partnership Grants Program Director will work with local and global team members to identify and vet new partners, manage program implementation and grants, apply learning to improve our model and tools, and drive initiatives that build community and strengthen grassroots partners' health and impact. Presenting at workshops, conferences and other appropriate venues that serve to promote our partners, the Program Director will be instrumental in developing networks and shoring up support to expand our work in Uganda and the East Africa region. We are looking for a team member as ambitious as we are to help build our model of engaged philanthropy that honors and amplifies local vision. To support our commitment to locally led development, this position is open to Ugandan Nationals only. Apply by 28 February 2022.
See Position Description
Help us transform lives!
Your support gives local visionaries in rural Uganda and beyond tools and opportunities to help lift people out of poverty and build communities of promise and possibility.