Working together.
Powering positive change.
The Foundation for Community Development and Empowerment builds local capacity to lead community change in rural East Africa.
grassroots partners since 2012
funds that directly support our programs
people impacted by our partnerships last year
Empowering Women in Uganda
GRASSROOTS PARTNER: Community Hope Development Foundation (CHDF)
Our grassroots partner, Community Hope Development Foundation, is empowering young mothers with business skills through FCDE's Small Business Initiative.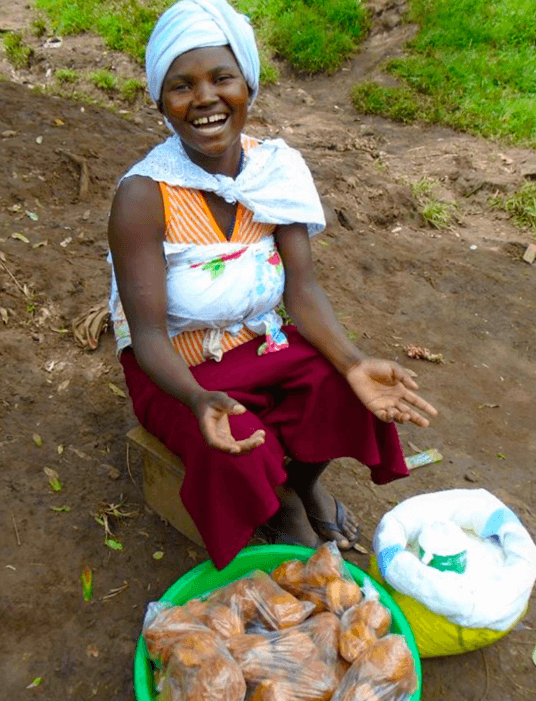 Announcements
FCDE's Cultural Connections Program
FCDE welcomes Cultural Connections' first cohort of student interns - four from North Carolina's Fayetteville State University in the U.S. and five from local Ugandan universities. The Cultural Connections program advances intercultural understanding between American students from Historically Black Colleges and Universities (HBCUs) and Ugandan university students through the shared experience of internships with rural Ugandan nonprofits.
FCDE's Cultural Connections Program
FCDE is proud to introduce Cultural Connections, a pilot program conducted in collaboration with Fayetteville State University, an American HBCU, and the African Ark College of Management Sciences in Kasese, Uganda. Cultural Connections aims to advance intercultural understanding, build global workforce readiness, and support sustainable community development as our first cohort of American and Ugandan students embarks on six-week internship projects accompanied by a virtual, cross-cultural community-building experience. Due to the continuing COVID-19 pandemic, in 2021 American interns are virtual and Ugandan interns work locally with host organizations, while adhering to safety measures. Students are paired together on projects that provide valuable pro bono support to grassroots organizations as they engage in intercultural exploration and build bridges of understanding that create connection across cultures. FCDE is grateful for grant funding from Lisle International Foundation, the collaboration of our university partners, and the Abraham Consulting Agency, a U.S.-based organization committed to significantly increasing the number of students of color having culturally affirming global learning experiences. We also deeply appreciate our participating grassroots partners: Agape of Hope Female Youth Development Association, Community Hope Development Foundation, Rwenzori Rural Health Services, Kadoth Reproductive and Child Initiative, and Revival Mission of Uganda.
Help us transform lives!
Your support gives local visionaries in rural Uganda and beyond tools and opportunities to help lift people out of poverty and build communities of promise and possibility.