Our Mission
We build local capacity to lead community change in rural East Africa.
Our Vision
Locally led development transforms lives.
Our Guiding Values
Local communities lead their own social and economic development.
Sustainability grows out of grassroots participation and inclusion.
Ensuring that women have a voice and equal access to community resources increases the likelihood of successful community development efforts.
Vulnerable individuals and groups facing social exclusion must be included in the community development process.
Involving youth in community development ensures deep roots that promote longevity.
Collaborations characterized by open sharing of knowledge and network connections achieve greater collective impact.
Where We Work
---
FCDE operates two regional sites in western Uganda and collaborates with partners working across East Africa.
Western Uganda
Kasese District
Kasese District shoulders the Democratic Republic of Congo to the west and at its heart lies the town of Kasese. The town serves as district headquarters, a main commercial hub and the gateway to spectacular national parks with diverse ecosystems and wildlife. Though an historically important mining region, subsistence farming remains the main source of income for people living in rural areas.
Rukungiri District
With verdant undulating hills, Rukungiri District is located in the southwest corner of Uganda. The modest town of Rukungiri rests atop a hill surrounded by terraced hillsides and valleys. It is an agricultural region with 90% of communities relying on farming for income and 95% of the population living in rural areas with limited access to electricity.
Kasese District
32 active & exited partners since 2012
Rukungiri District
24 active & exited partners since 2015
Building Thriving Communities
FCDE's philosophy is rooted in locally-led, sustainable development practices that uplift communities and make comprehensive, lasting change. We partner with grassroots organizations tackling the root causes of poverty and injustice in rural communities. Learn more about our amazing local partners and our shared impact.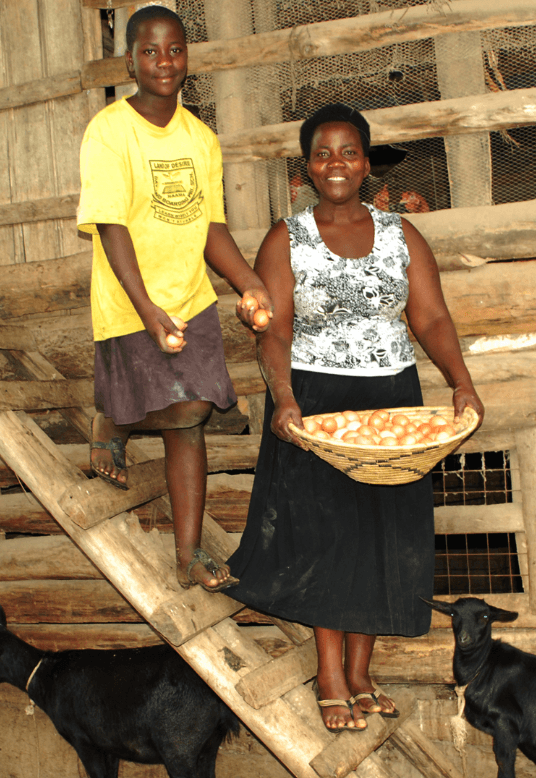 Staff & Board
Staff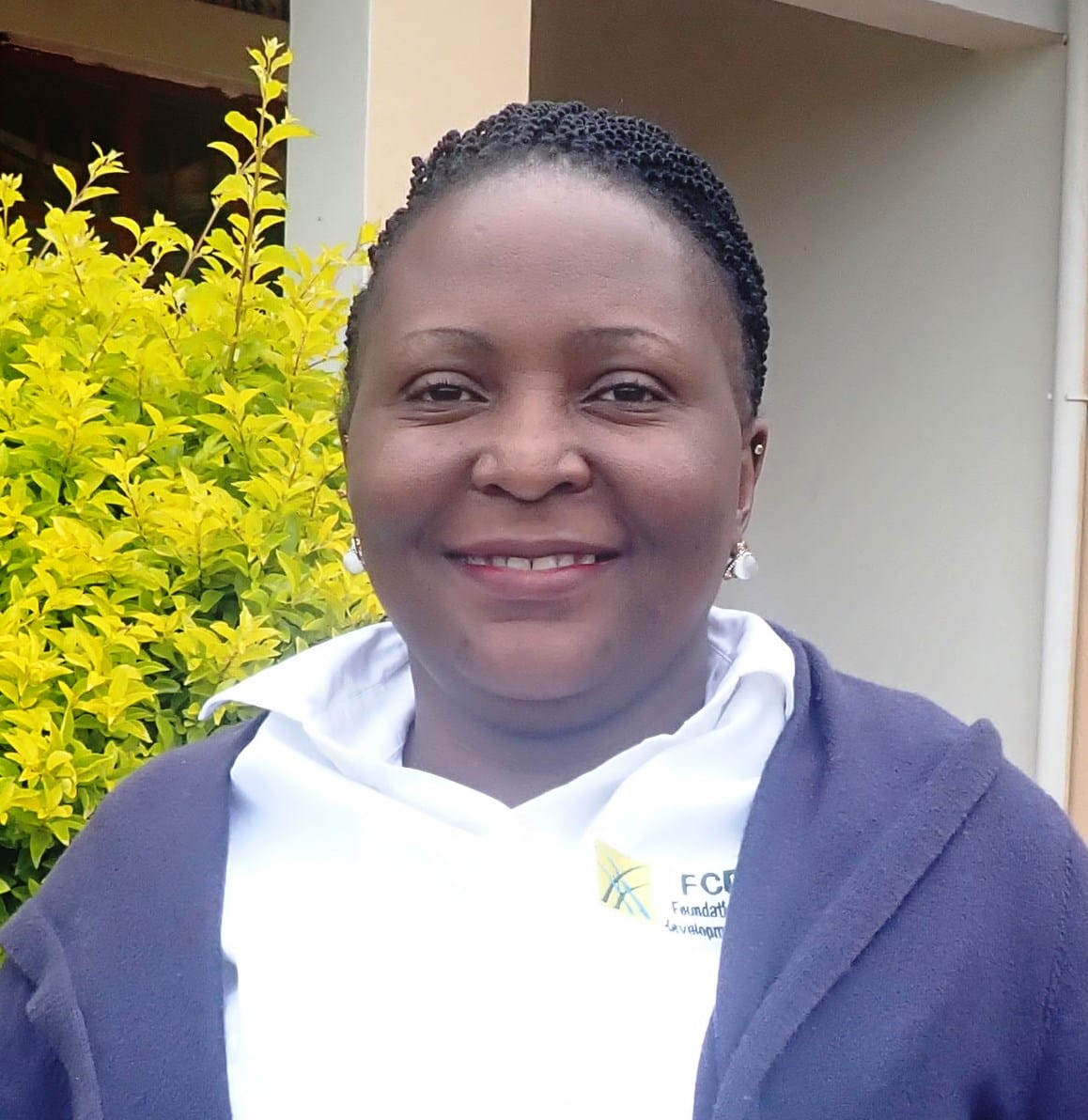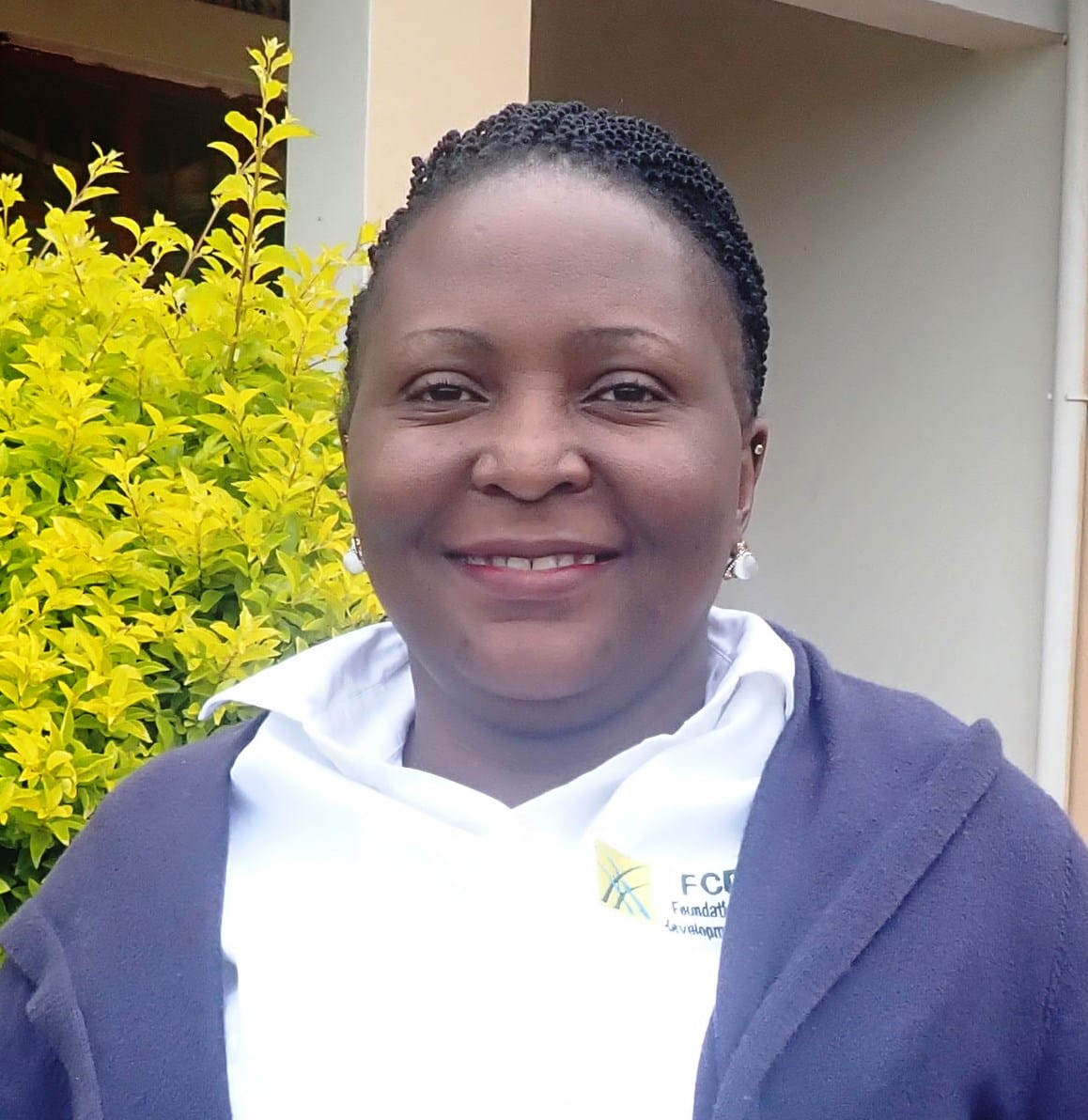 Sylvia Kabugho
Country Director
As the senior FCDE representative in Uganda, Sylvia has been with the organization since inception in 2011. She has more than 14 years of experience with nonprofit organizations and is passionate about sustainable development through empowering grassroots community groups. A strong believer in positive thinking and team building, she regularly engages her staff in consensus-building exercises and values the power of mentorship, collaborative communication, and spearheading strong leaders. She is energized by the Local Partner Organizations who are championing sustainable development in the communities they serve.
Outside work, she enjoys spending time with her son, reading and dancing to good music (We can dance!). Also ask her about soccer, a game she has loved since childhood. Sylvia can be reached at sylvia@fcde-dev.org.
FCDE
Kasese, Uganda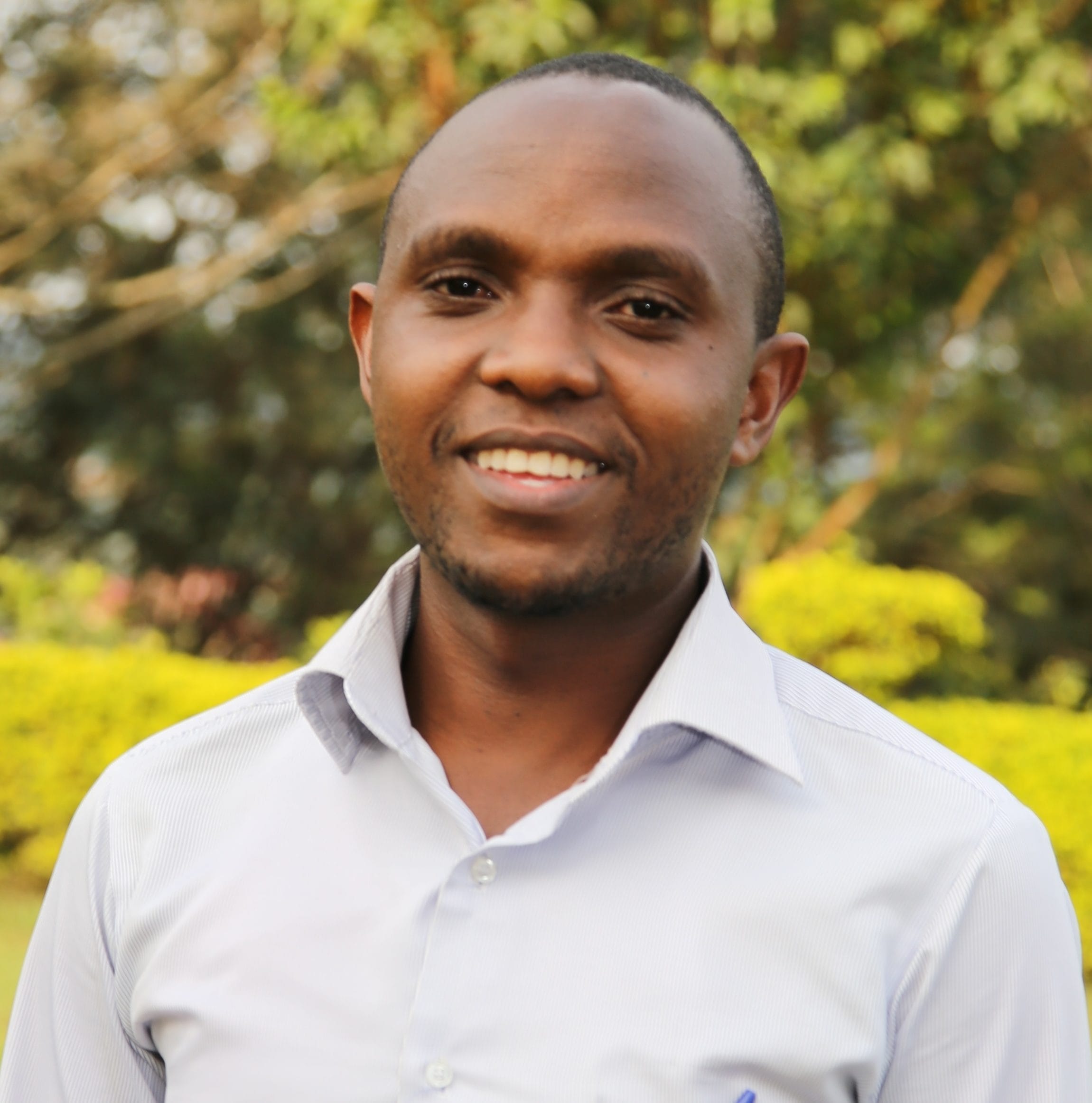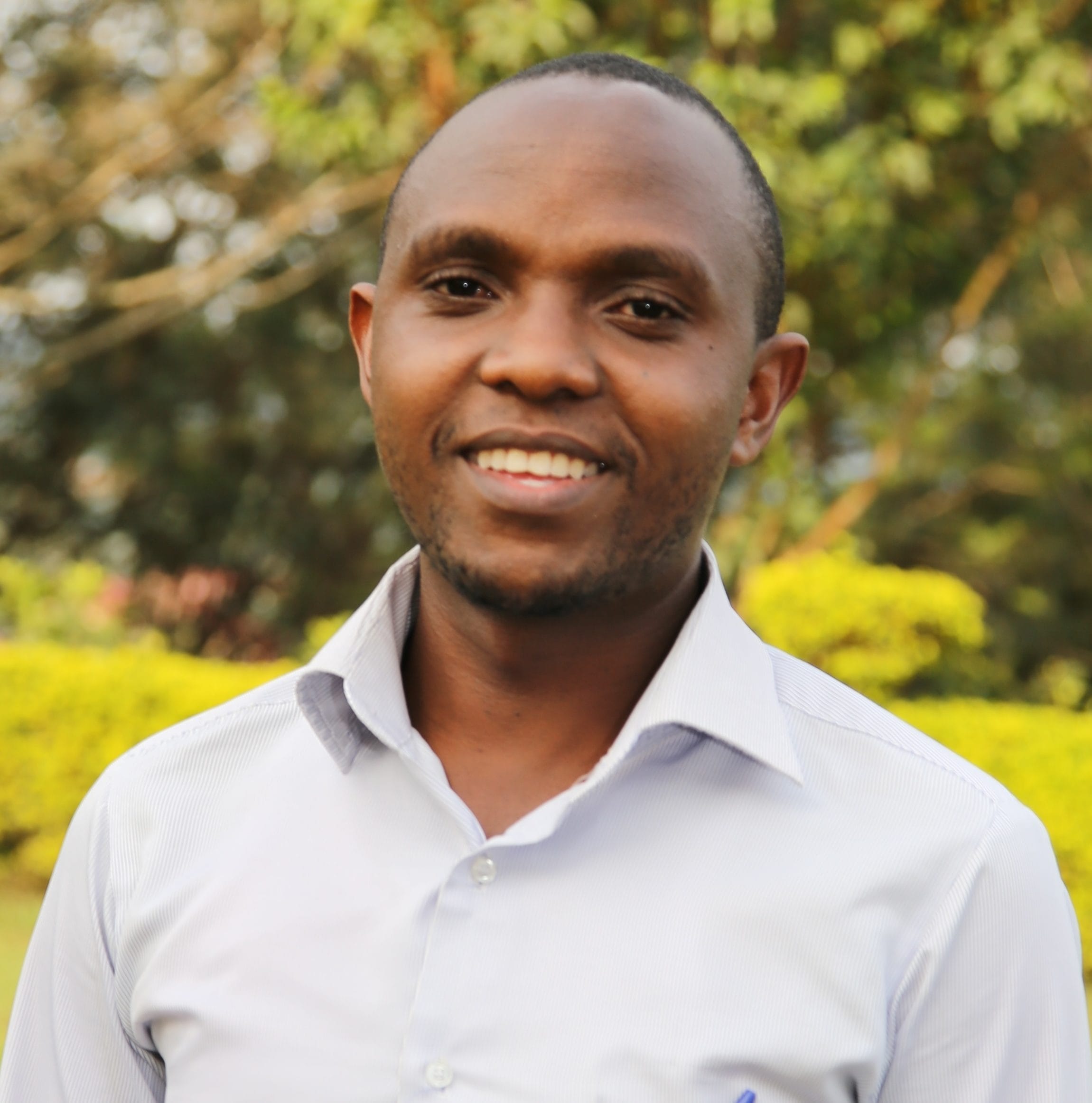 Livingstone Bagonza
Program Director
With more than a decade of experience under his belt in implementing evidence-based community programs, Livingstone has expert knowledge in the areas of health, human rights, education, leadership development, systems strengthening, and institutional capacity building.
He loves watching soccer and reading novels in his leisure time and also runs pro bono mentoring sessions for the youth and children in the rural communities in Uganda.
He is passionate about making a difference in communities and organizations with a strong belief that: "It's always possible and we can!" Livingstone can be reached at livingstone@fcde-dev.org.
Barnabas Kule
Program Coordinator
Barnabas is an experienced fundraiser, grant-writer, and program planner. He has been working to promote the right to holistic education and wellbeing for rural children for the past three years.
Dedicating himself to empowering grassroots organizations at FCDE, Barnabas is passionate about working with our local partners to fight poverty and injustices in their communities. He is a certified coach in small business development for low income women and has been an African Visionary Fellow with the Segal Family Foundation.
Barnabas enjoys jogging with his wife and seeing his three sons grow. He can be reached at barnabas@fcde-dev.org.
Robert Baluku
Program Resource Center Manager
A proud member of the FCDE team since 2015, Robert is passionate about building effective programs and trainings that advance knowledge in information communication technology for grassroots community organizations. He has expertise in website designing, computer networking, repair and maintenance, and digital marketing and communication.
Robert enjoys being out with friends and playing with his two children, Elvis and Ellyssa, during his free time. Robert has a strong conviction in teamwork and believes that Together Every One Achieves More (TEAM). Contact Robert at robertb@fcde-dev.org.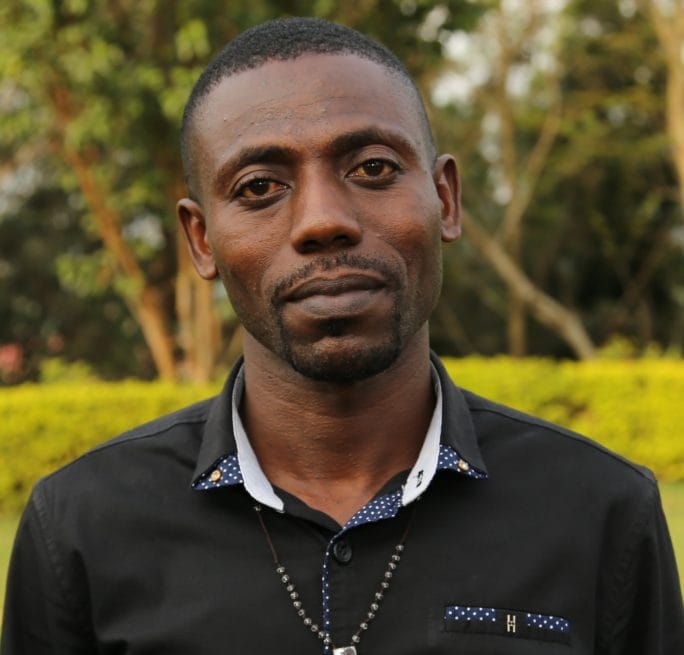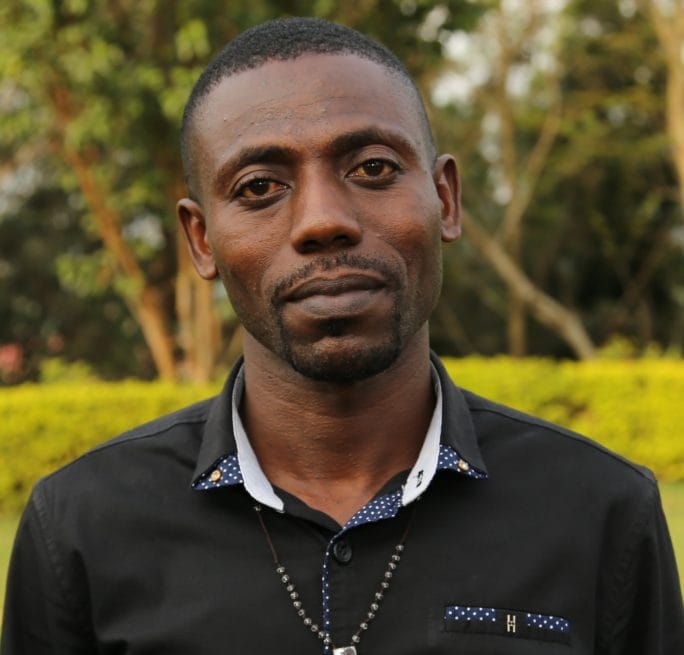 Robert Mubunga
Finance and Administrative Assistant
Robert received his Bachelor's degree in Business Administration from Nkumba University. He is an innovative and self-driven accountant professional who strives to learn new ways of doing things and looks for challenges that take him out of his comfort zone. Robert has been with FCDE since 2016 and is responsible for supporting the fiscal management and transparency of the organization. He has strong interpersonal and communication skills and enjoys the energy he gets from his colleagues that work with him.
Beyond his professional work, Robert loves watching soccer and is a fan of Manchester United football club; He also likes dancing and swimming. Please feel free to contact him at robertm@fcde-dev.org.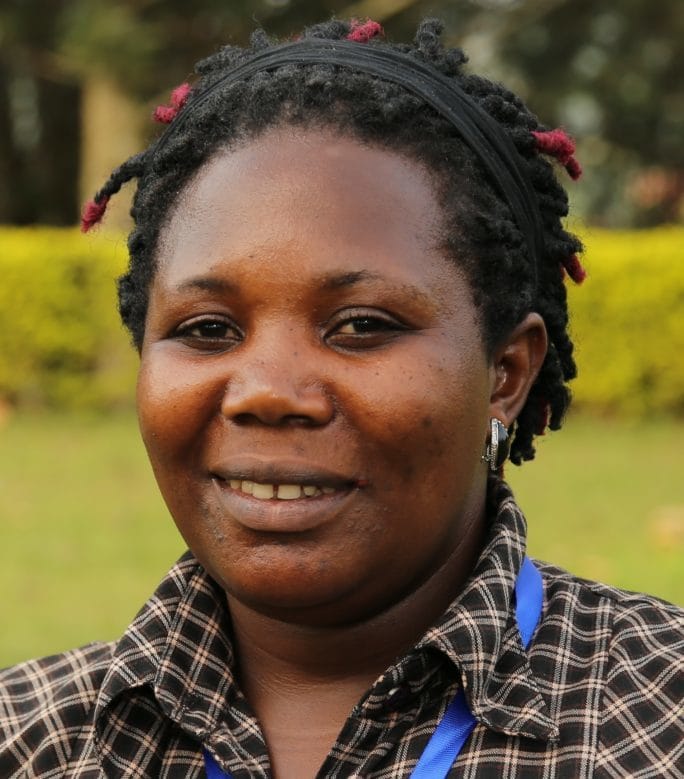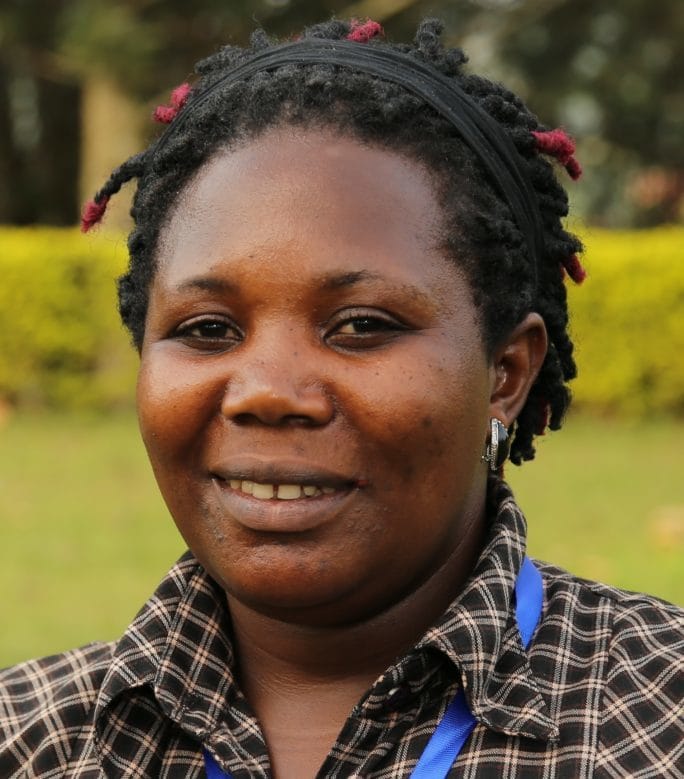 Juliet Muhindo
Program Officer
Prior to joining FCDE, Juliet worked with grassroots communities to implement innovative initiative programs to improve community cohesion and development. She likes learning new things that help her to grow and create results and also motivated by local partner organizations that are self-driven who enjoy their work and make a difference in their communities.
She loves cooking and singing. Juliet is a community advocate against domestic violence among families through music, and skits that portray messages of hope to those affected by domestic violence and other injustices. She also likes watching soccer and African movies. For any information contact Juliet at juliet@fcde-dev.org.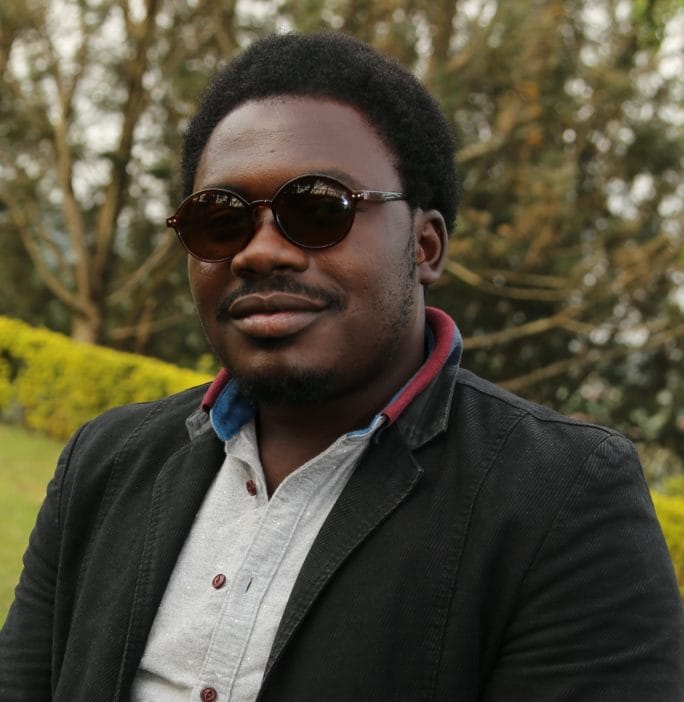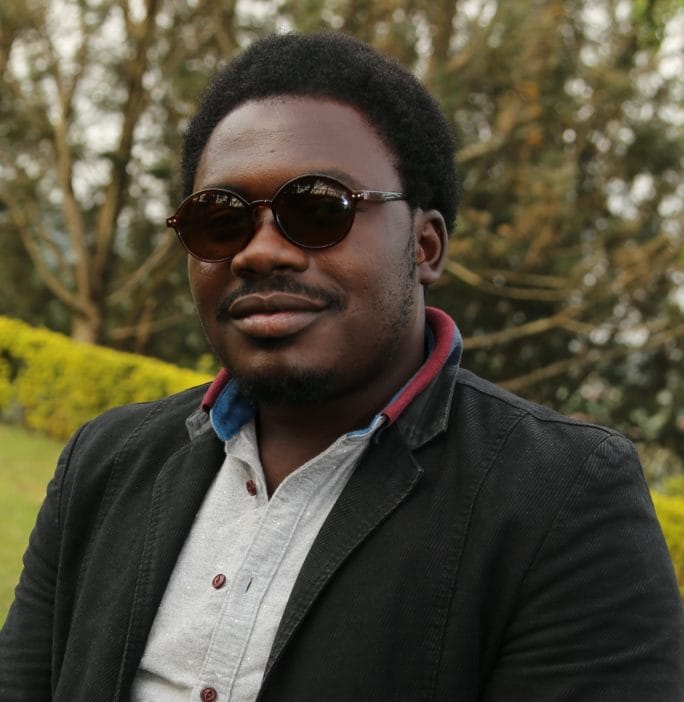 Bernard Muhanuzi
Office Attendant
A true FCDE old timer, having worked with us since 2011, Benard is responsible for maintaining the office premises, and most appreciatively, ensuring that all the FCDE Kasese staff are well-fed, happy, and comfortable every day of the workweek! Benard has almost a decade of experience working in a nonprofit organization in office maintenance and management and holds a certificate in catering services.
In his free time, Benard enjoys watching football and cheering for Chelsea, listening to music, watching adventure and action movies, and doing business at his local retail shop in Kasese Town. Feel free to reach out to him at bernard@fcde-dev.org.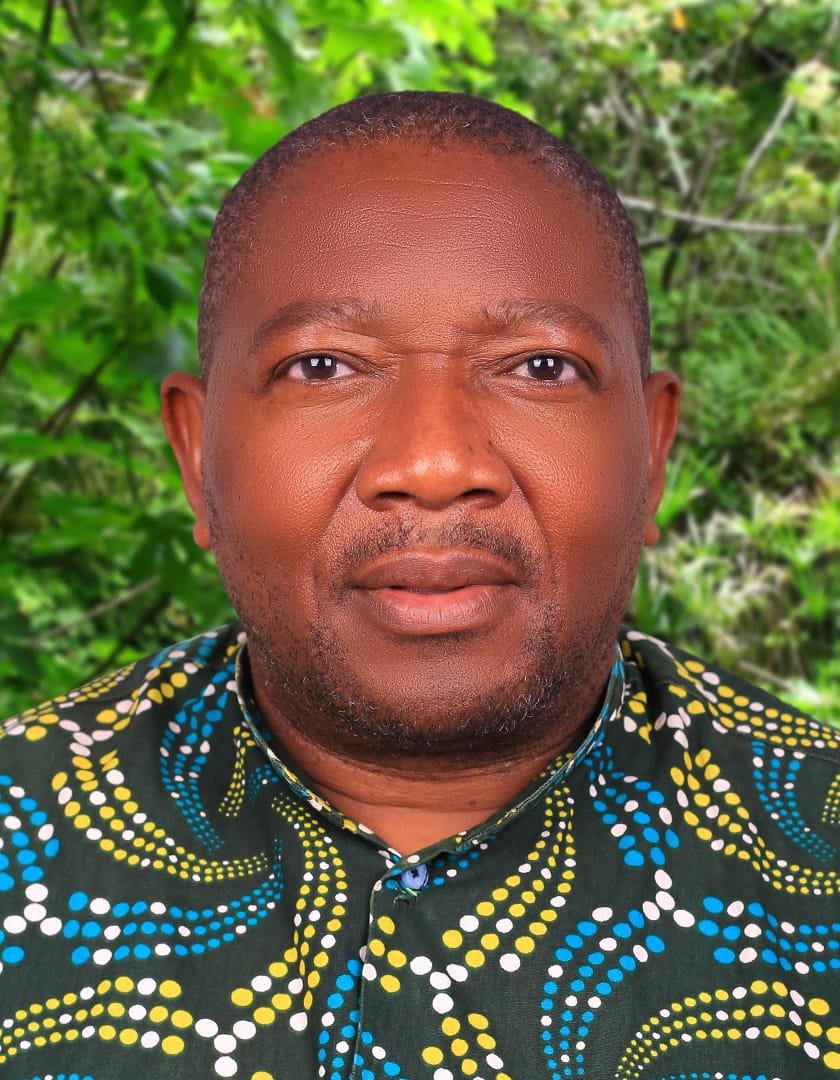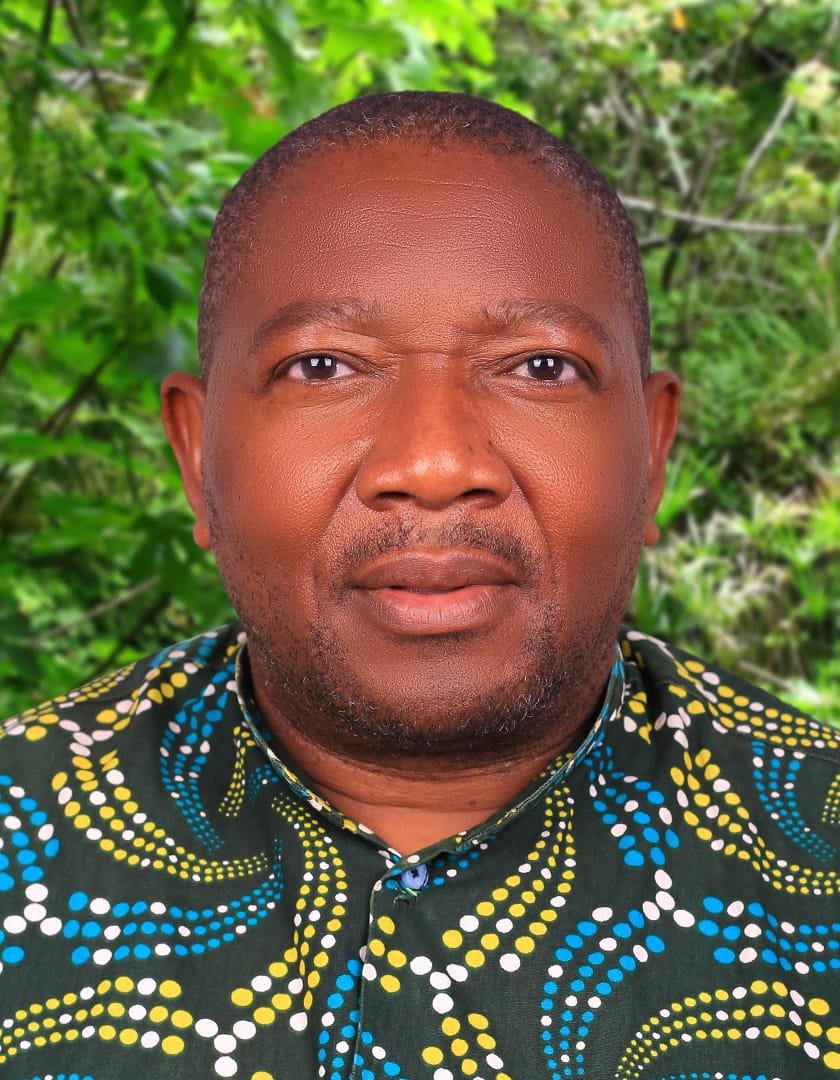 Gerald Katusabe
Partnership Grants Program Director
Passionate and engaged in enhanced community development and for over a decade, Gerald has worked with various development partners/stakeholders in areas of program development, research, resource mobilization and utilization, facilitation/training, product strategy development process improvements targeting livelihoods/food security, health, education and the environment.
A trainer and flexible trainee, mentor, team player within a team environment, he is friendly and values transforming peoples' lives and entities endeavoring to make the world a better place to live in a symbiotic manner.
Gerald is a family person with grand children and after work; he enjoys tranquility, networking, excursion, community volunteering and dialogue. Gerald can be reached at: gerald@fcde-dev.org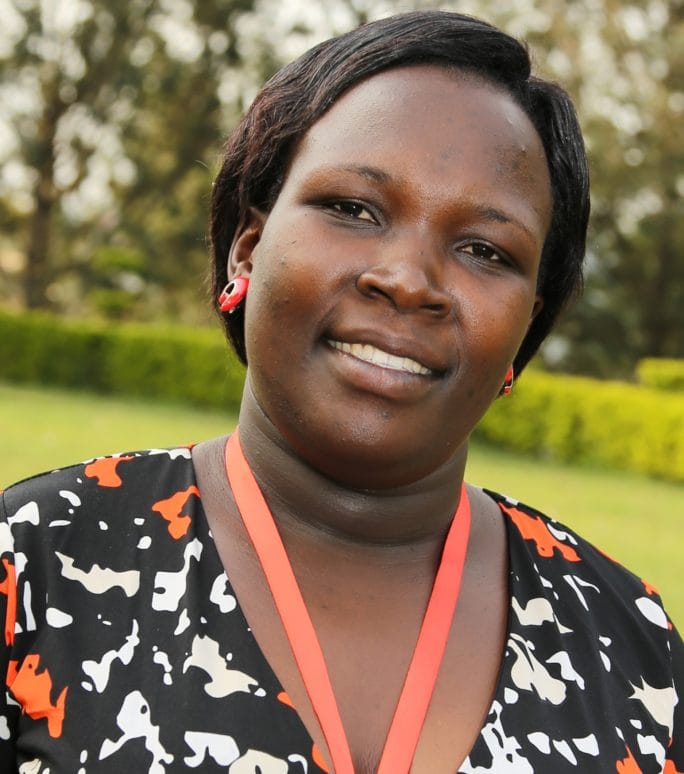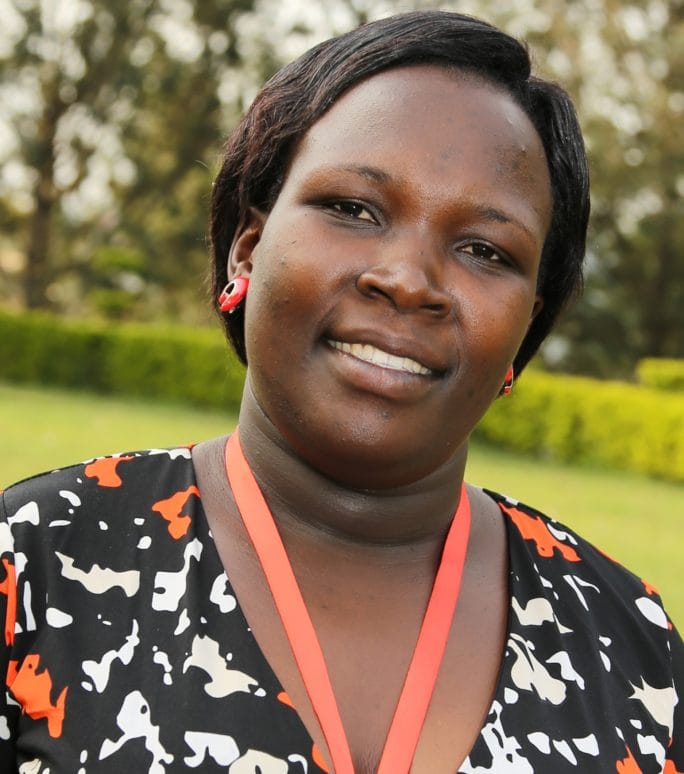 Patience Ampumuza
Program Director
As a team leader, Patience has been a part of the FCDE family since 2016. She is dedicated to the growth and sustainability of our partner grassroots organizations and enjoys playing an active role in increasing their impact in the community. Believing accomplishments are best achieved through teamwork, she is a flexible and dependable leader to FCDE staff! Approaching nearly a decade of experience in the NGO world, Patience excels at networking and values partnership building as a cornerstone for sustainable development.
Patience is a family person. Outside work, she spends her time with her 2 daughters and loves being with family on weekends. She also enjoys listening to music. You may reach Patience at patience@fcde-dev.org.
FCDE Rukungiri, Uganda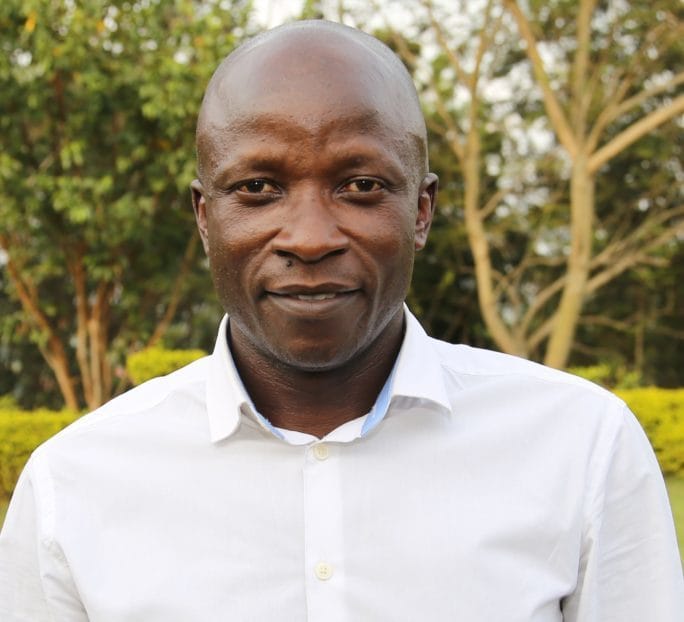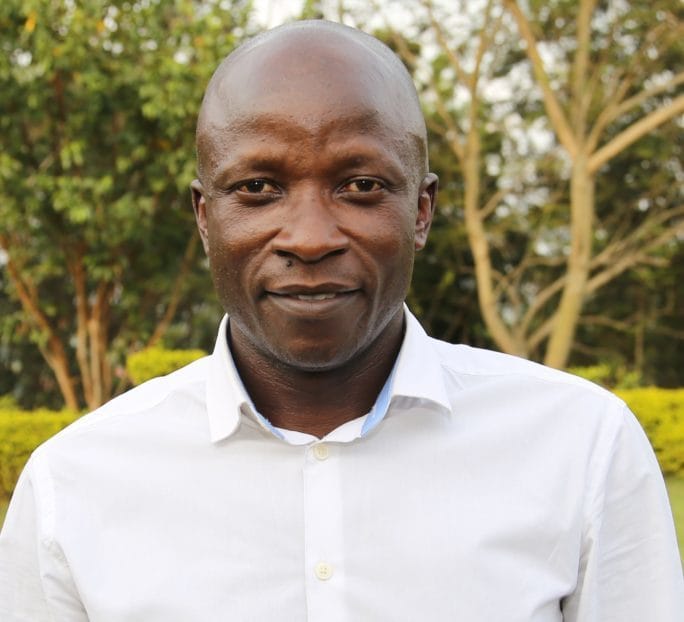 Gordon Twesigye
Program Coordinator
With over 15 years of experience in design and delivery of context appropriate programs, Gordon has managed systems that strengthen programs at community, regional and national levels. A graduate of Makerere University, he is a member of many professional organizations and committees with skills in developing and delivering strategic and innovative programs that address the social and health needs of a wide range of audiences. Joining FCDE in May 2019, Gordon is a natural pacemaker with an excellent sense of humor and is everyone's friend.
An avid jogger, Gordon can do 21 KM on a good day. He likes sports, especially tennis and would not fail to mention anyone that will offer him a free tennis kit in his will! He is a strong believer in talent development and works with a youth football team in his community with one of his sons training to be a professional footballer. Feel free to contact him at gordon@fcde-dev.org.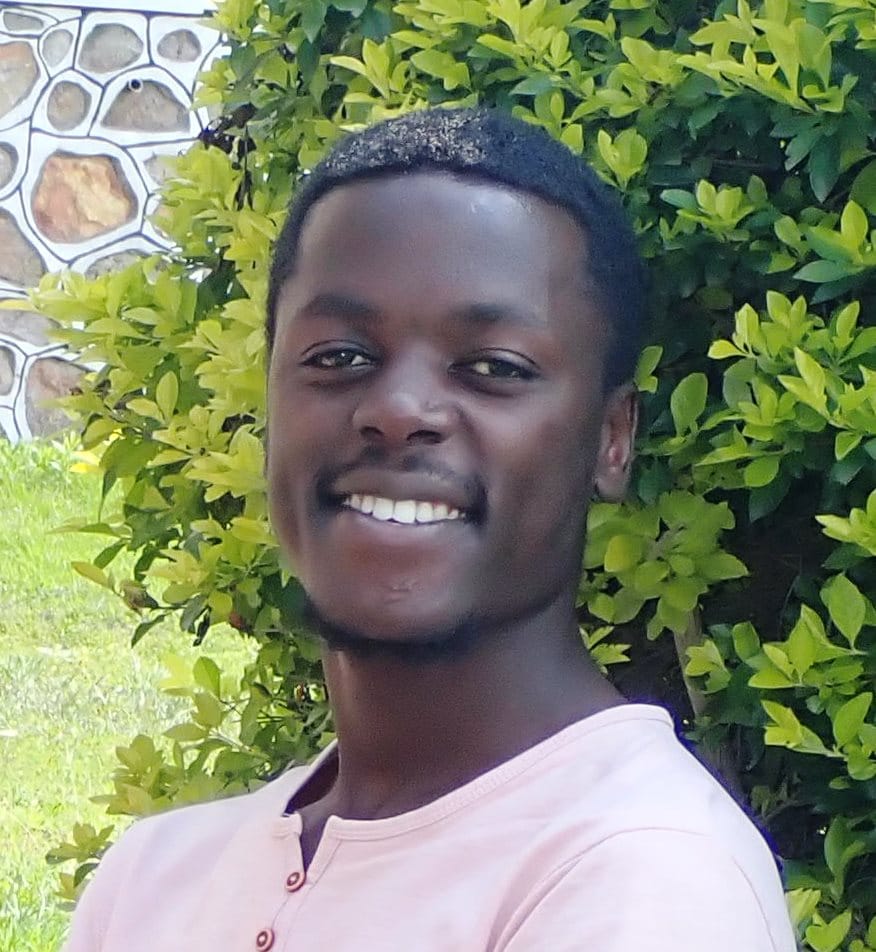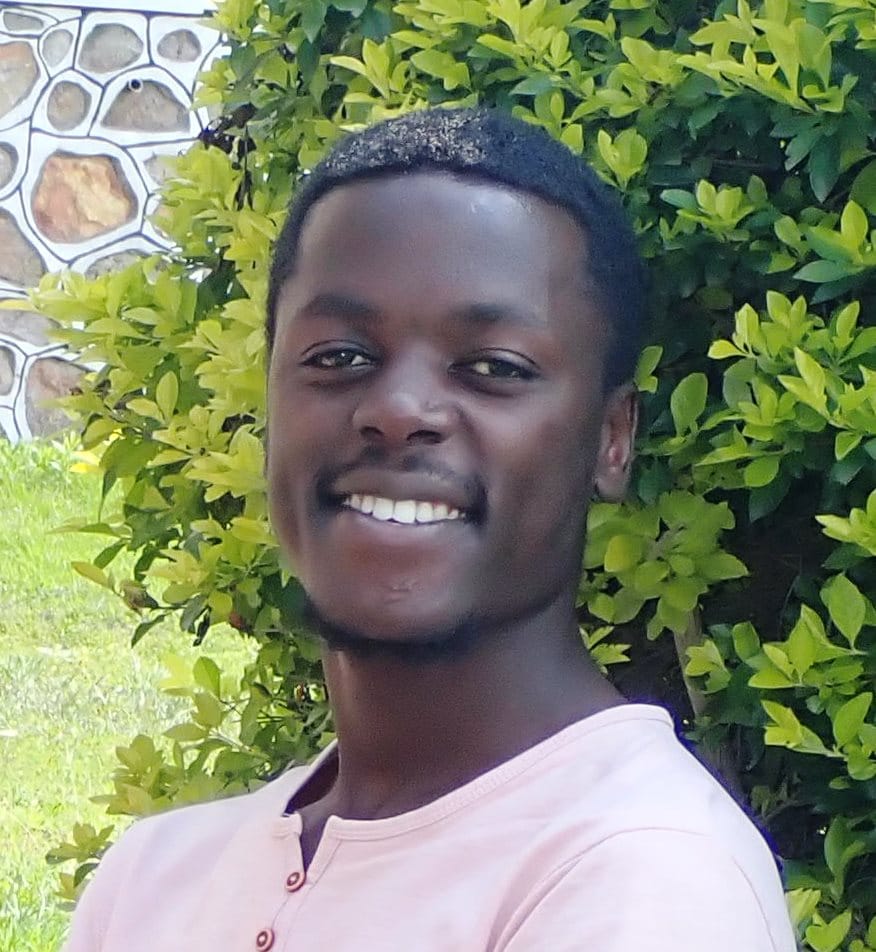 Moses Arinaitwe
Program Officer
With a passion for community engagement and commitment to social change, Moses joined FCDE in 2021. He holds a Bachelor's degree in Entrepreneurship and Project Planning from Uganda Christian University-Mukono. Along with his strong academic background, Moses has internship and volunteer experience in the community development space.
A self-motivated individual, Moses believes that there is always a way to create meaningful change in society. In his free time, he enjoys playing soccer and loves to connect with his peers through a friendly match. You can reach out to him at: moses@fcde-dev.org.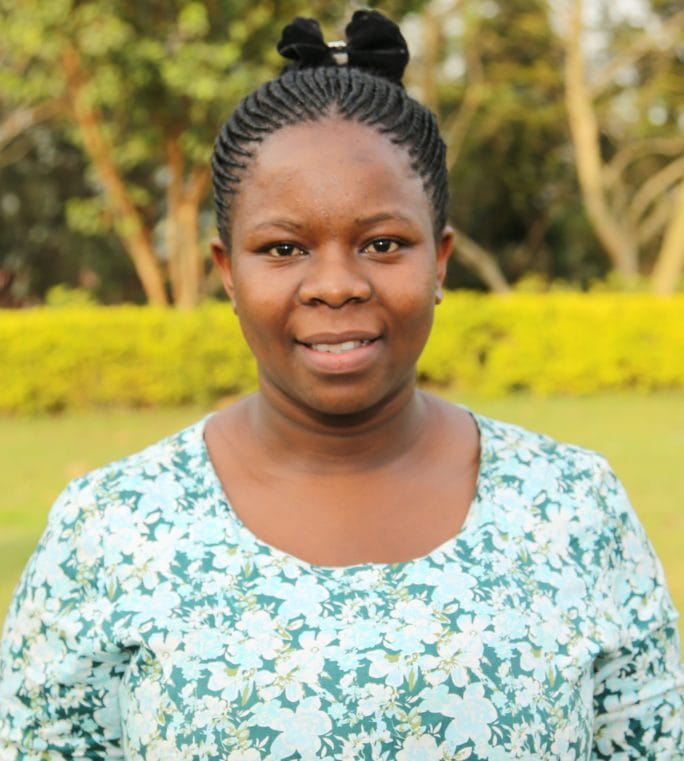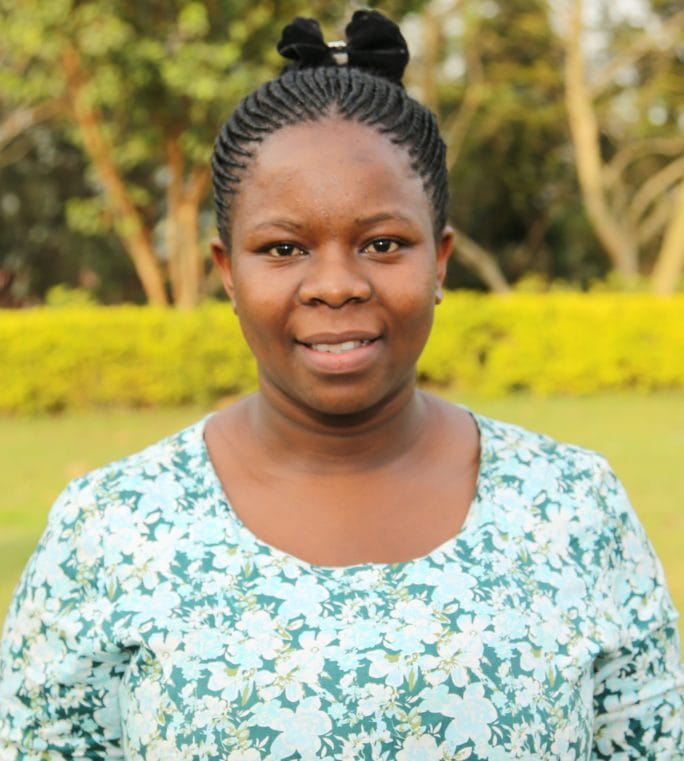 Reachel Arinaitwe
Program Resource Center Manager
Holding a Bachelor's degree in Computer Engineering, Reachel's expertise includes designing graphics, installation and maintenance of computer systems and the integration of end-to-end security solutions. After joining the FCDE team in 2019, Reachel has been inspired by strengthening communities with knowledge and skills in data communication technology and looks forward to enhancing our local partners' capacity in creating a positive and lasting change in their communities.
She enjoys spending her leisure time with family, discovering new opportunities, adventuring new places, and listening to music.You can reach out to Reachel at reachel@fcde-dev.org.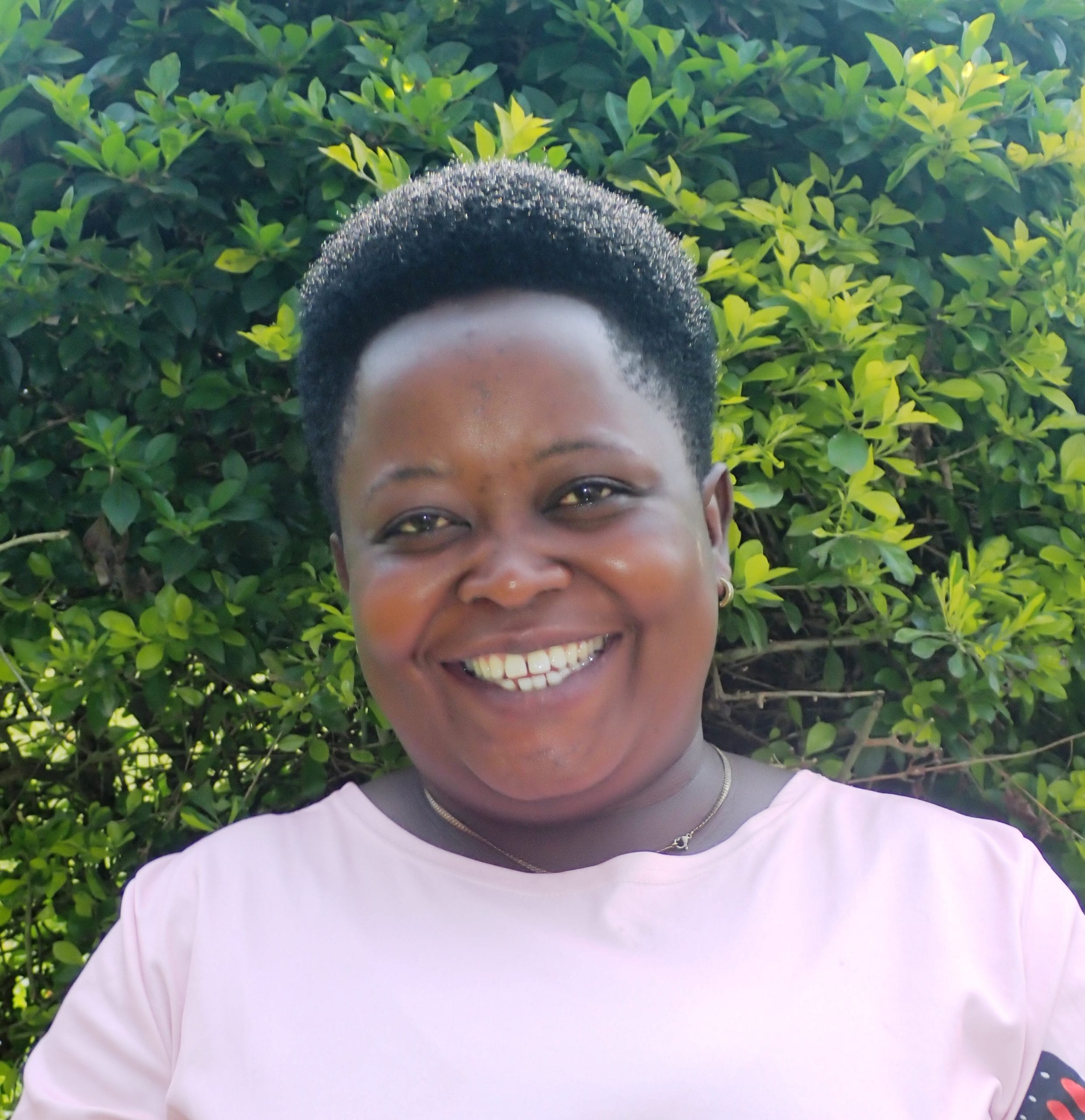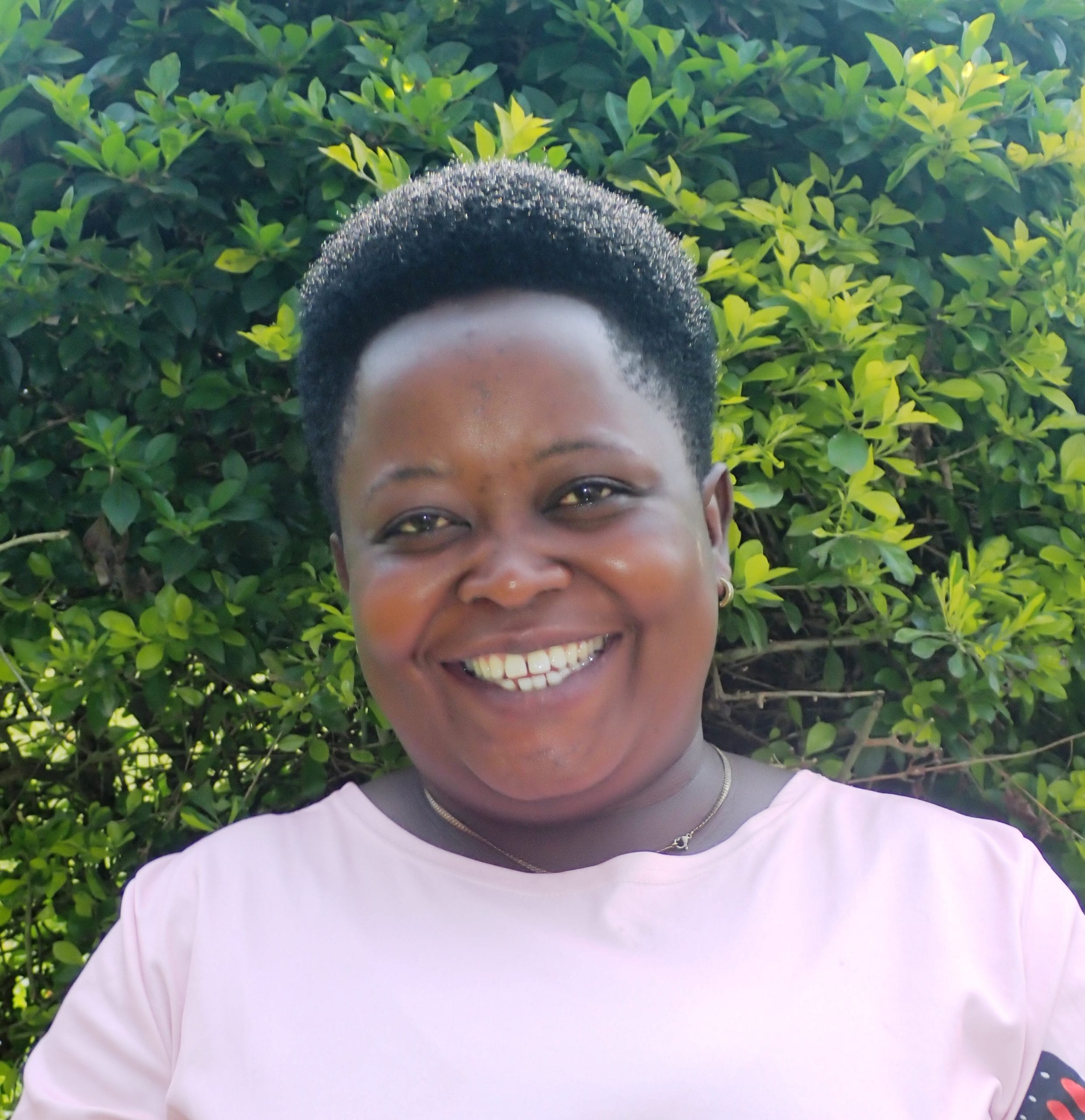 Beatrace Nabaasa
Office Attendant
With extensive experience in office management, Beatrace has had 4 years of working experience with TASO Rukungiri and  joins FCDE with administrative, interpersonal and organizing skills. She manages staff welfare ensuring that everything at the site is taken care of! Bearace is interested in strengthening her interpersonal relationships.
In her free time, Beatrace enjoys socializing and catching up with friends.  Feel free to reach out to her at beatracenabaasa@gmail.com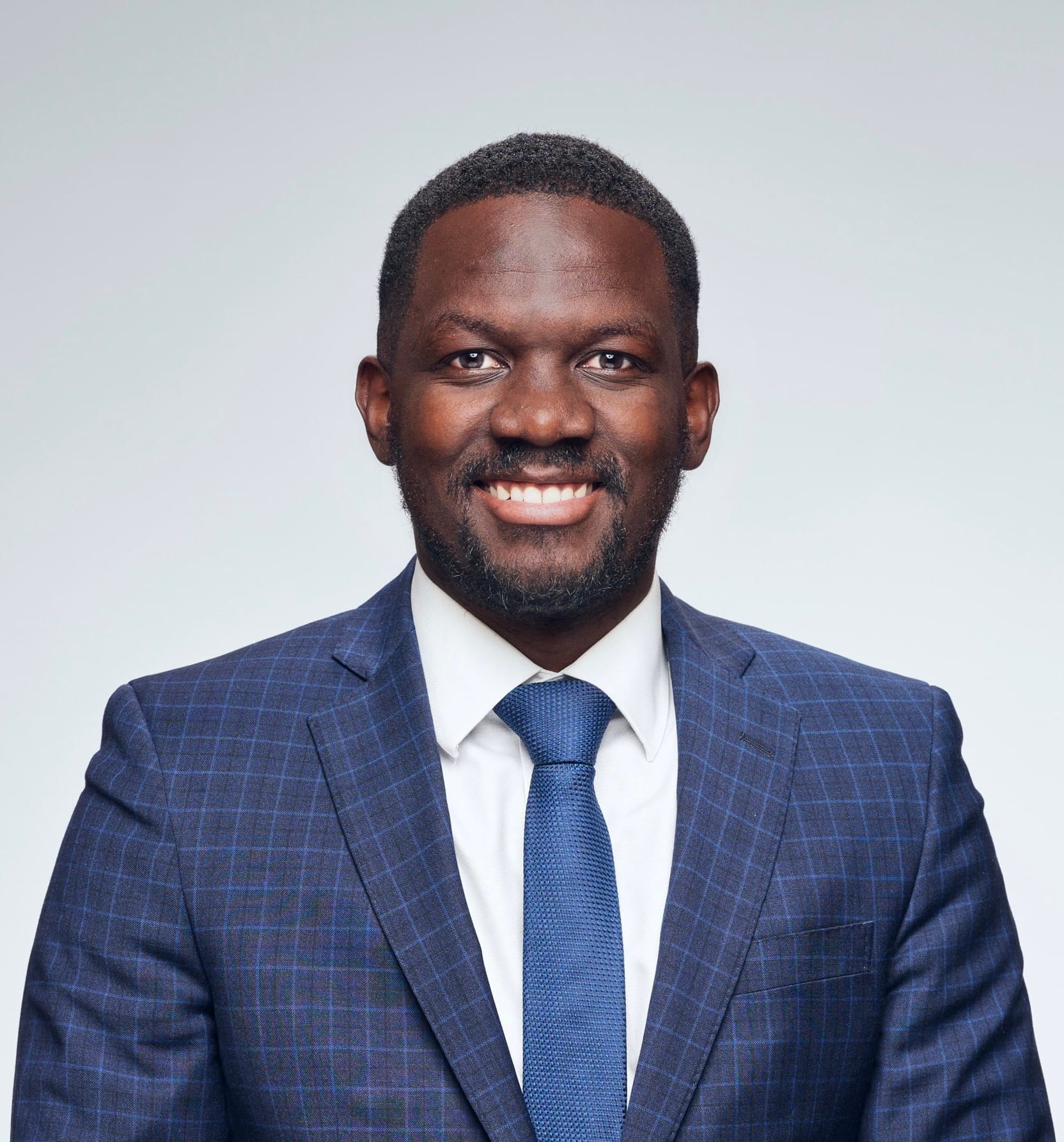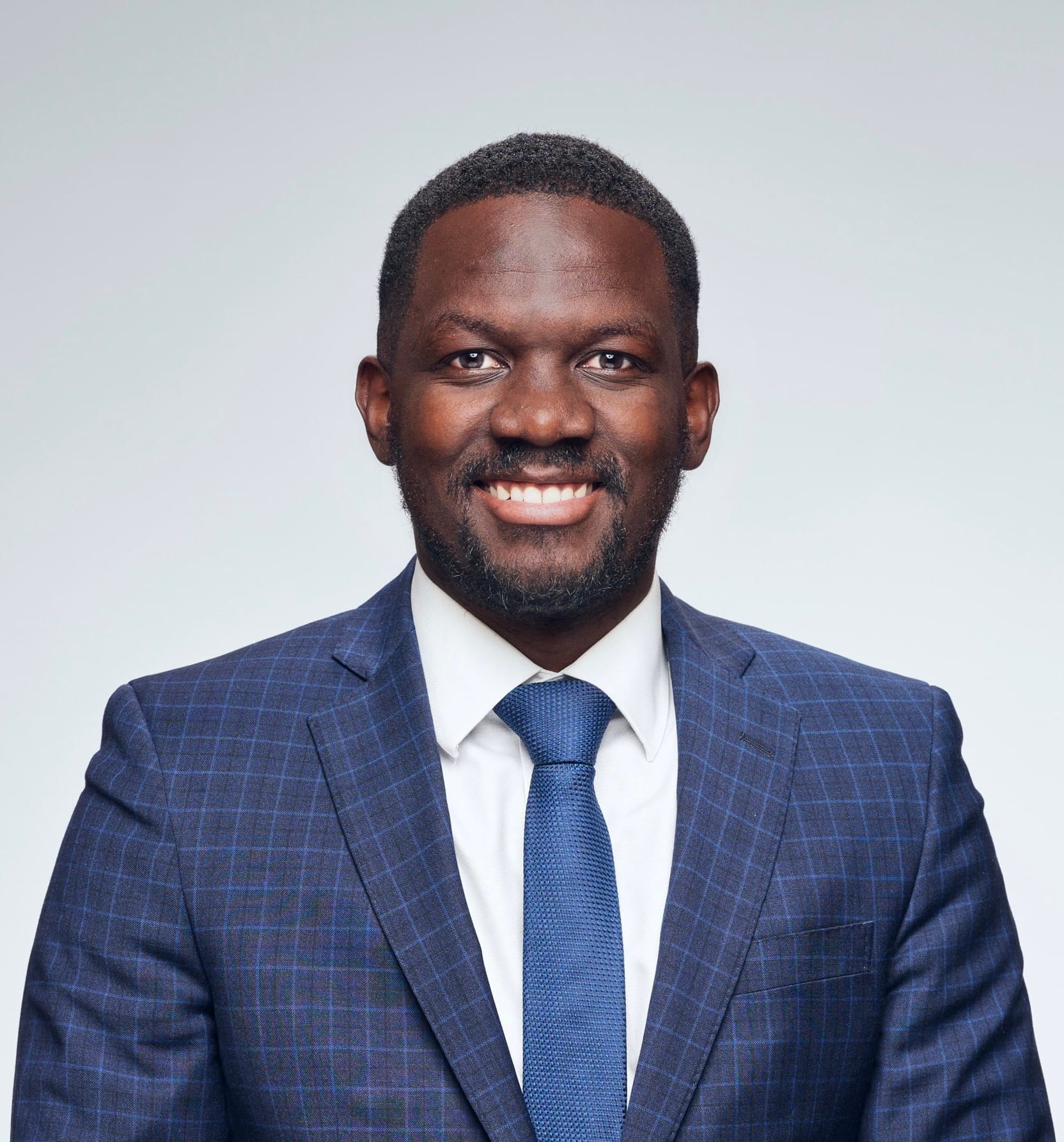 Kwame Edwards
Peace Corps Volunteer
As a Peace Corps volunteer working with FCDE, Kwame will be empowering local organizations to achieve effective growth through financial literacy, organizational structure, and grant writing implementation. Kwame has over half a decade of experience working simultaneously with Community-based organizations and professionally worked in banking from retail banking, and wealth management to business consulting. He graduated from Indiana University of Pennsylvania with a bachelor's degree in Accounting with a double minor in Economics and Management. An avid traveler, Kwame has traveled to over 20 countries. On those long journeys, he often listens to an audible book and has listened to over 100 books. You can often see him running or riding his bike throughout town. Feel free to contact him at kwame@fcde-dev.org.
U.S Staff & International Fellows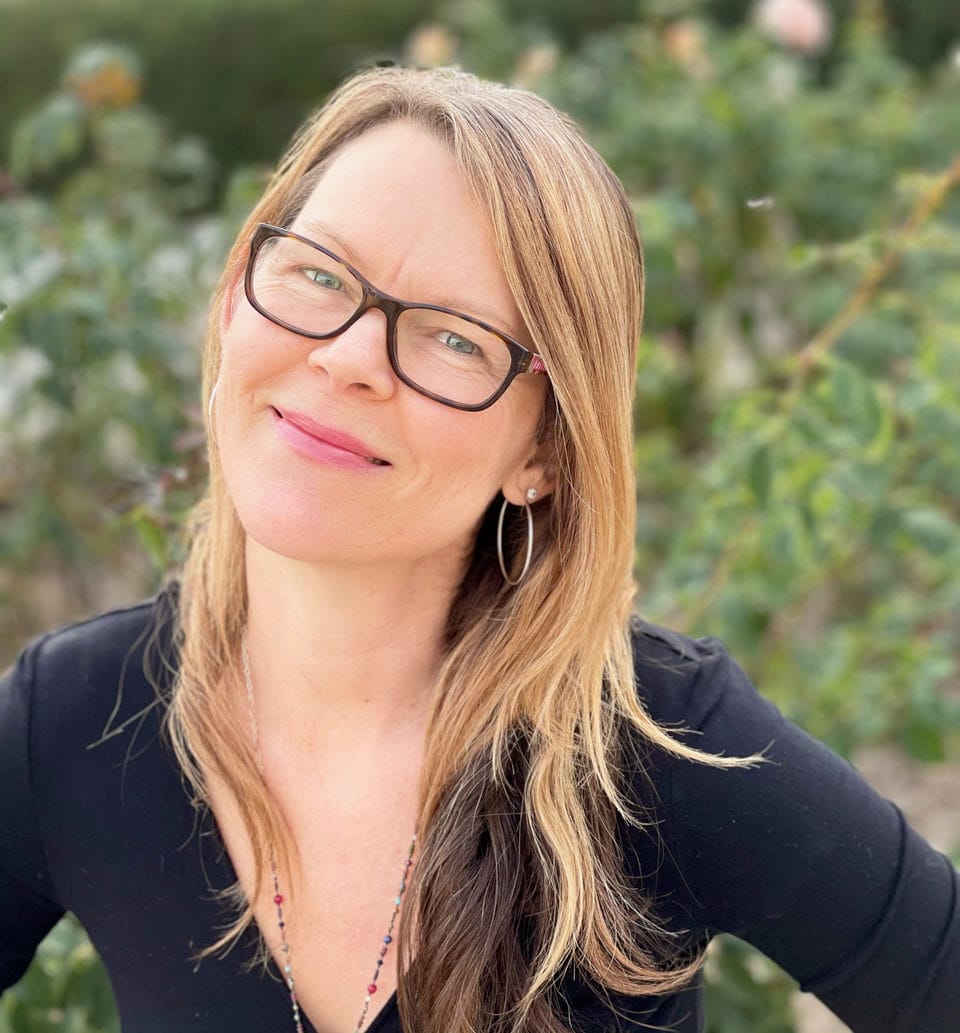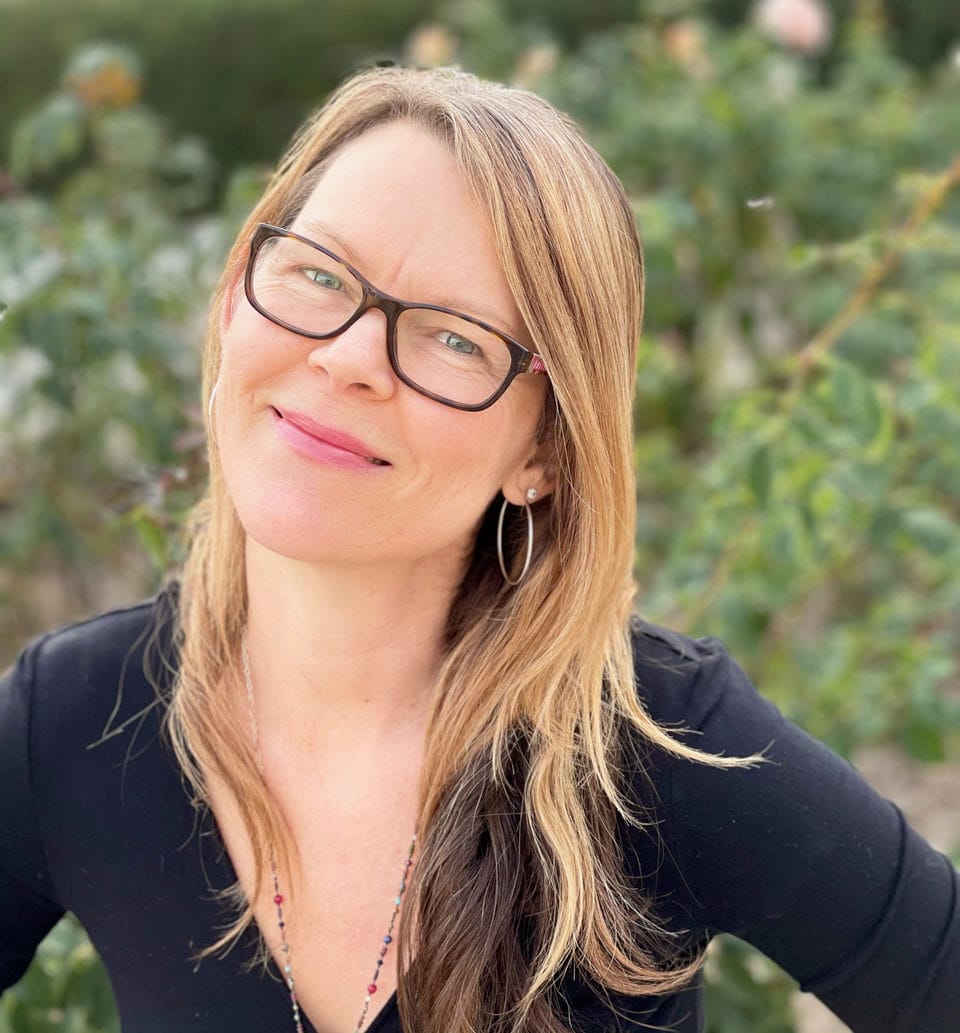 Rebecca Raymond
Director of Operations
A nonprofit devotee, Rebecca has almost (she doesn't want to age herself!) 20 years of experience working with organizations dedicated to youth and community development across the globe. From both sides of the SF Bay (shout out!), to rural East African villages, to islands of the South Pacific, and now her native San Diegan stomping ground, Rebecca has capitalized on her work in the field (to where her heart always returns) in order to create comprehensive, multi-faceted programs designed to address community-identified needs and solutions. Her education and clinical training include master's degrees in Counseling Psychology and International Social Development, both of which have focused on cultivating meaningful partnerships across organizations and cultures. As FCDE's first team member (in it for the long haul), Rebecca is inspired daily by the dedicated teams in Uganda who work tirelessly to impact sustainable change.
When not writing proposals, procedural guidelines, or technical training curricula, Rebecca serves on three Boards, supports the family business, and can be found embarking on mystical adventures with her daughter typically involving coastal sand, fairy dust, and much laughter. Feel free to contact her at rebecca@fcde-dev.org.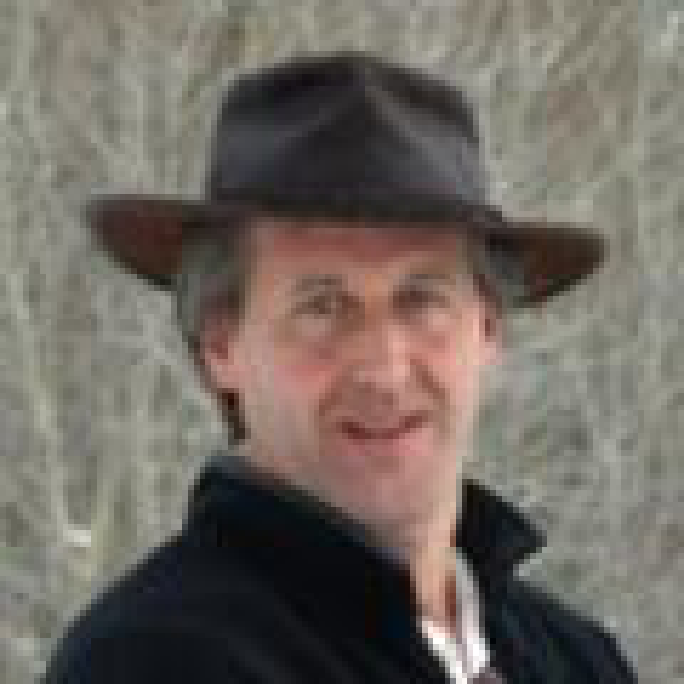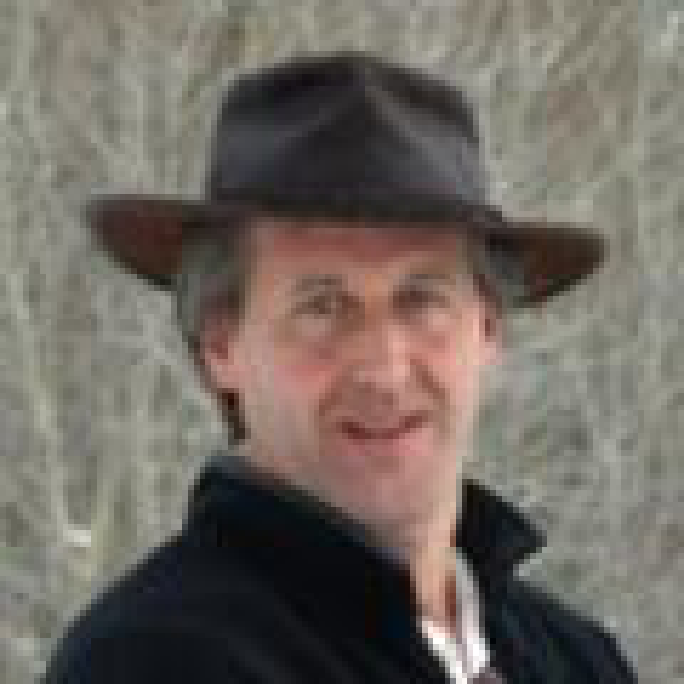 Eric Younger
Executive Director, Board President and Founder
Eric has worked and studied in the field of sustainable economic development for two decades. With a Masters degree from Thunderbird (the American School for International Management), he has focused on issues of sustainable development and its influence on the social, political and economic development issues throughout the world. Eric served as a Peace Corps Volunteer in Papua New Guinea where he taught mathematics and consulted with the local community on sustainable forestry projects. Following the Peace Corps, Eric ran an NGO on the Navajo Reservation that focused on sustainable development by integrating health, literacy and economic development projects to address a wide range of needs for local native families.
Five years later Eric's desire to work abroad returned, taking him to Sofia, Bulgaria where he served as an Associate Peace Corps Director. In this role he worked with over 400 volunteers to help assure that their two years of volunteer service were relevant, productive and safe. Eric returned to the U.S. as Executive Director of the Foundation for Sustainable Development, which brought interns, small grants and technical training to small grassroots organizations in support of their development work. In 2010, Eric established the Foundation for Community Development and Empowerment.
Board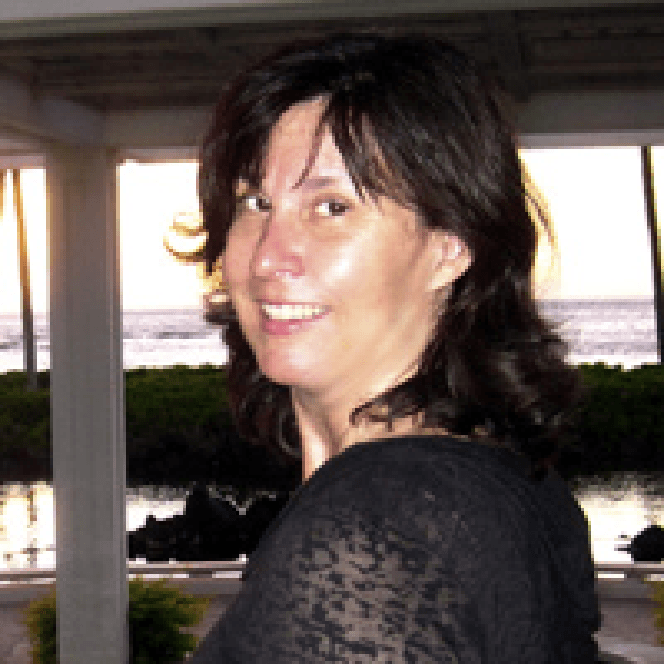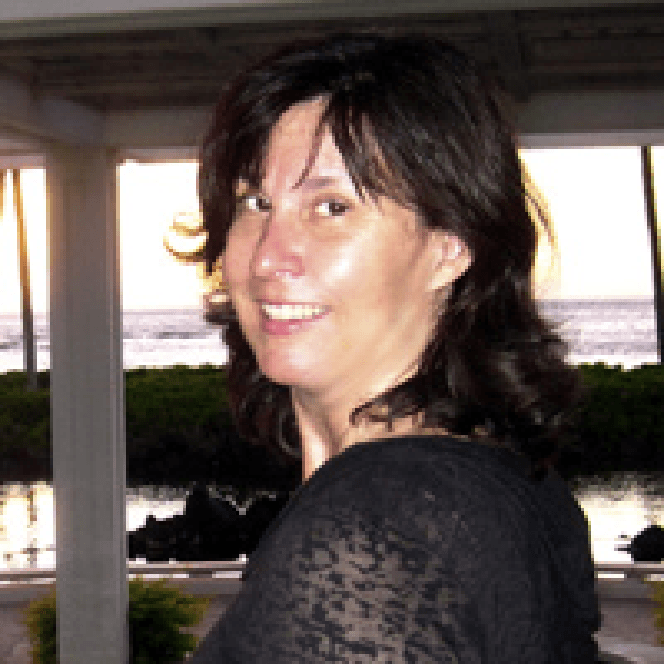 Heidi Younger
Heidi served as a Peace Corps Volunteer in Cameroon from 1989-1991 and has a Masters Degree in Environmental Health from Oregon State University. As part of her graduate work, Heidi conducted a microbiological assessment of water quality in streams throughout the state of Oregon. Following her graduate studies, Heidi moved to Thoreau, New Mexico and worked with Navajo women to provide a home-health visiting program for expecting and new mothers. While in New Mexico, she developed a nationally distributed catalog for Native American artisans that provided them with a greatly expanded market. In 2002, Heidi and her family moved to Sofia, Bulgaria where Heidi worked with a gallery that supported local, disabled, minority and orphaned artisans.
Heidi now lives in Ketchum, Idaho and is the mother of two wonderful boys. She is an active volunteer for the schools, environmental causes and international development.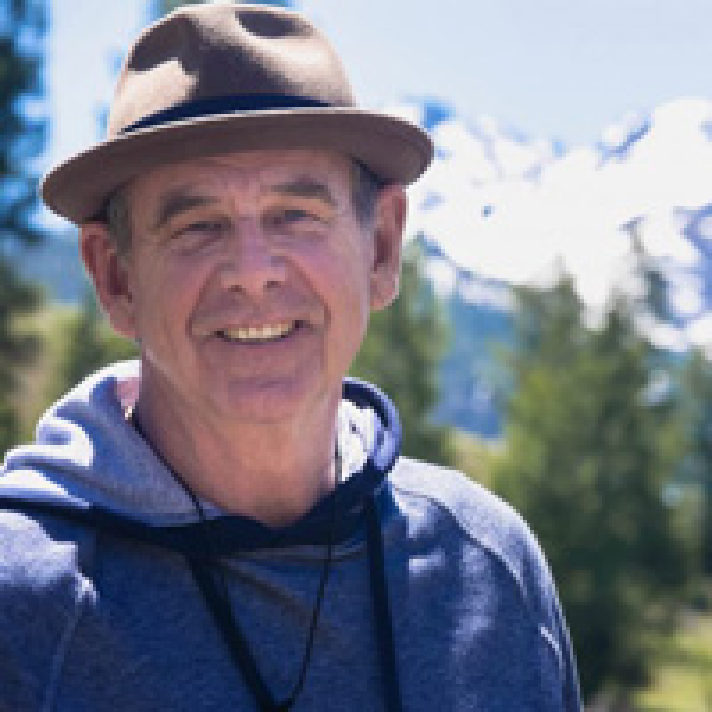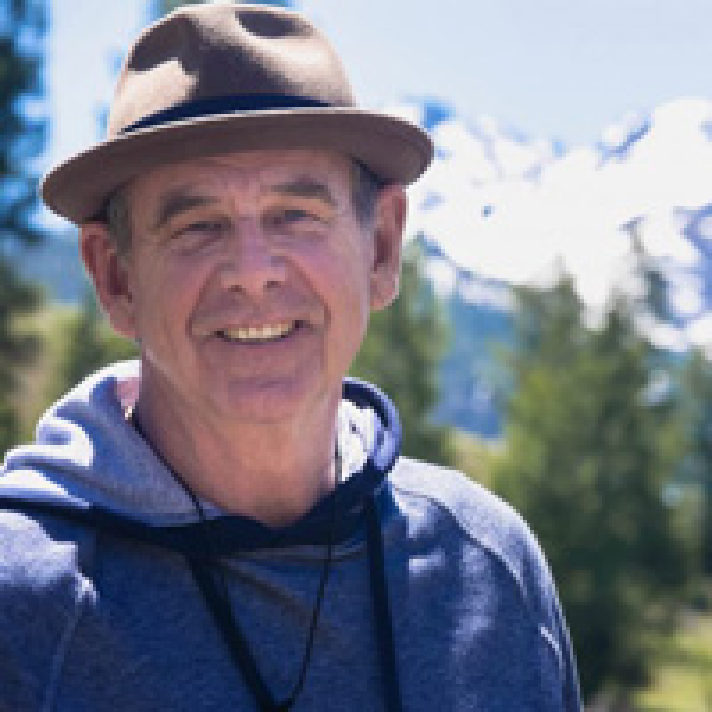 Laird Lucas
Founding Advocates for the West in 2003, Laird has been a leader in environmental litigation for over twenty years– compiling a strong track record of success for the conservation movement in Idaho and other western states. He has won many decisions in federal and state courts over public lands logging, grazing, water quality, endangered species, water rights, and other environmental issues. Among other awards, United Vision for Idaho named him the 2002 Idaho Environmental Leader of the Year; the Wilderness Society named him an "Environmental Hero" in 2003; and a leading publication has named him a "Mountain State Super Lawyer" every year since 2007 for environmental litigation. Laird is a 1986 graduate of Yale Law School, and has an MA in International Relations from Yale Graduate School.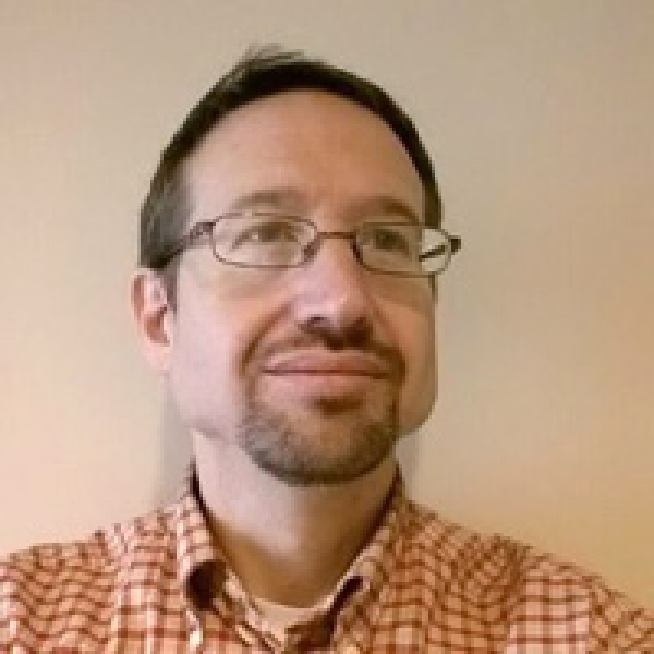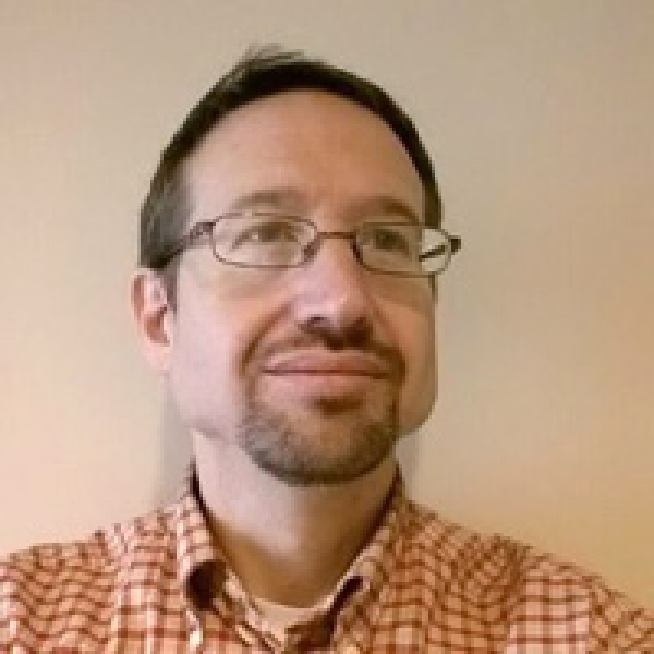 Scott Younger
Scott is FCDE'S newest Board member and holds an MBA from the University of Washington. He brings private sector experience and perspectives to the table that enrich conversations about organizational growth and business development. We are grateful for his support and passion for the impactful work that FCDE does in Uganda.
International Partners
FCDE is proud to work with these inspirational partners in development.
---
Strategic Partners
---
Implementation Partners
Donate Now
Your support gives local visionaries in rural Uganda and beyond the tools and opportunities to help lift people out of poverty and build communities of promise and possibility.
Get in Touch
We'd love to hear from you! Fill out our contact form with your information and message, and we'll get back to you as soon as we can.